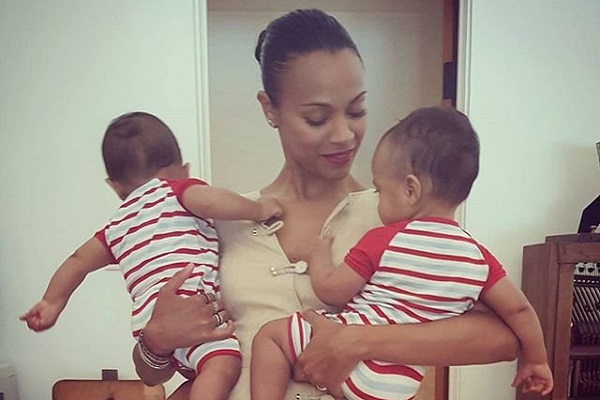 She may be a mega-rich and famous actress, but it seems motherhood is just as stressful for Zoe Saldana as it is for the rest of us.
The Guardians of the Galaxy star is mum to two-year-old twins Bowie and Cy, and she has admitted that life with the tots is 'bananas'.
Appearing on The Late Late Show, the 38-year-old revealed: "I wish I can say, 'Oh my God, it's great', but it's f***king bananas…We're losing our f***king minds!"
"They're just bananas, and they're gangsters, and they're literally living by night because they don't f***ing sleep!" she added.
Zoe, who is married to Marco Perego, went on to insist that she adores her boys, but they can be a total handful – especially now that they have discovered the art of fighting!
"When they fight they looks like two dudes fighting for a girl at a bar…It's like, 'I grab you by the hair, I bite your face and I'm kicking you – but I'm not going to kick you at the same time while you're kicking me.' They're taking turns," she joked.
It sounds like Zoe and Marco really have their hands full!