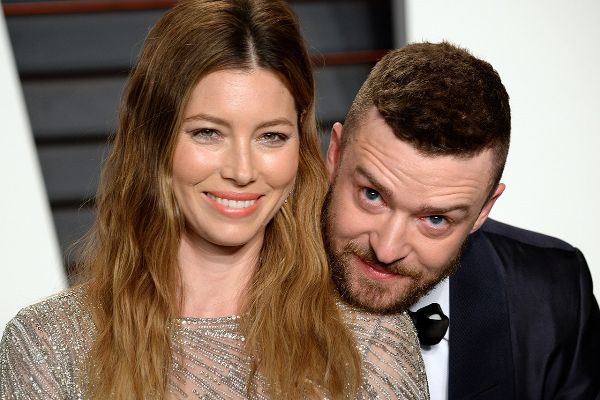 Deciding what age to start educating our kids about sex is a contentious topic in the parenting world.
Jessica Biel discussed her opinion on the matter, and other sex-related topics, at the 2018 MAKERS Conference Tuesday. The mum-of-one also reflected on her involvement in a sex ed PSA video she made with Chelsea Handler to launch sex-positive initiative Tryst Network, People reports.
"I have a 2½-year-old [and] we're starting [sexual education] now," The Illusionist actress said of her and Justin Timberlake's son Silas.
"We're using technical terms … we shower together, and [we say], 'This is what I've got. This is what you've got.' We just talk about it. I know it's really young, but I really believe that if you start this early, there's no shame."
"I don't want to tell him, 'Keep your private parts,' and this and that," she continued, "It's a beautiful thing. You have it and mine is different and it's cool, man. We have to respect ourselves and respect each other. So I believe it starts really young."
And school never stops when it comes to sex education in her eyes. The 35-year-old confesses that she is 'still learning too' and is 'always trying to have a higher sexual IQ'.
Being informed has definitely had a positive effect on Jessica's sex life. The actress said, "It's just made everything better because I feel more confident to just tell the truth."
"I feel confident to say, 'You know what? I'm not feeling it,' or, 'This doesn't feel good' or, 'I like this.' And I think that takes a long time," she added.
The mum also opened up about what it was like being pregnant with little Silas.
"No one tells you what happens," Jessica said, "You prepare for the day in terms of having a baby [and] you have this baby, and then everyone's like, 'Bye, see you later! Good luck!' There's no care. There's no, 'How should I eat to prepare my body to produce milk and continue to produce milk?'"
We hear that!
As well, the former 7th Heaven star criticised the societal pressure put upon women to lose weight after having a baby.
"And this idea of, 'I need to lose weight as fast as I possibly can and be skinny and look fabulous again,'" she observed, "There's so much pressure outside. It's kind of like this mom competition of how fast you can be skinny. That's actually the worst thing you possibly can do because you can't produce to feed your baby. That, for me, was a real shocker."
How do you feel about the expectation put on mums to lose weight after having a baby?
What do you think is the appropriate age to start sex ed for our little ones?