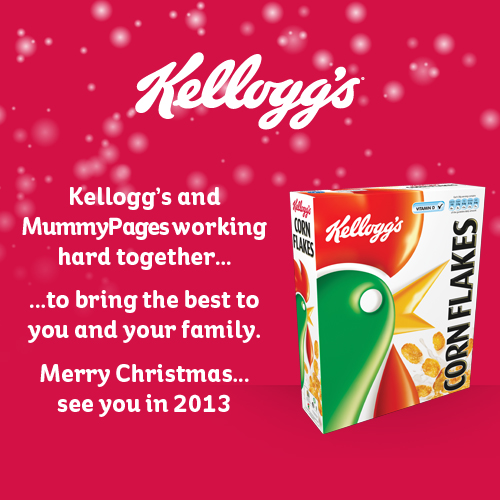 Breakfast at Christmas can often come down on the priority list due to busy schedules and chaotic mornings. However, studies have shown that missed vitamins and minerals at breakfast are often not compensated for in later meals. This proves that breakfast is indeed the most important meal of the day.
Breakfast literally means to break the fast after a night's sleep. It is necessary to re-fuel and replenish the body. Kellogg's has always worked towards enhancing the nutritional benefits of their cereals, and they always use the finest grains. Currently Kellogg's cereals provide at least 25% of the recommended daily allowance for vitamins such as vitamin B6, riboflavin, thiamine, niacin, vitamin B12 and folic acid. Calcium, vitamin D & vitamin C have also been added in some Kellogg's brands. Their cereals also provide 17% of the RDA of iron per serving.
Grain-based foods, such as breakfast cereals, are an essential part of a healthy diet. Grains are low in fat and provide energy, and are a source of some key vitamins and minerals.
Kellogg's cereals are a simple way to ensure your family is starting the day off right. There is no preparation – simply add milk. Kellogg's add vitamins to their cereals such as Kellogg's Corn Flakes, Kellogg's Rice Krispies, and Kellogg's All Bran, so your family gets everything their body needs.
To celebrate Kellogg's and MummyPages working hard together in 2013, and we have given away 5 Kellogg's hampers! The winners are
Kate Proudman, Jessica Ousley, Claire Punch, Shirley Ryan and Susan O'Neill. Well done ladies! You will be emailed in the coming days with details of your prize. Thanks to everyone who entered. x