Sleep deprivation is one of the most difficult issues to deal with amongst new parents, but NUK's latest product release is set to make life easier for tired parents everywhere, helping to limit the number of times they're summoned out of bed to aid a thirsty toddler.
NUK's new range of Glow in the Dark Effect Cups are now available in Irish retailers nationwide, complete with glow in the dark luminous technology.
The glowing elements in the NUK cup range make finding the cup very easy in the dark – without waking up mommy or daddy. Simply place the NUK cup with Glow in the dark Effect under a lamp or in the sunlight. The special material will store the energy and emit it as a soft glow.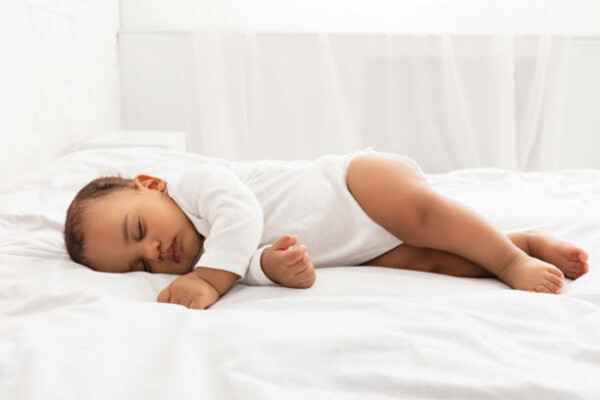 The NUK cup range with Glow in the Dark Effect is available in the NUK Mini Magic Cup, First Choice Learner Bottle and First Choice Kiddy Cup. As with all NUK cups, the Glow in the Dark Effect cup range is also spill proof, so everything in the bed remains cosy and dry. And of course: they all come in adorable colours with cute motifs, designed specifically for dreamy bedtimes. The Glow-in-the-dark effect lasts up to 8 hours.
The NUK Glow in the Dark Night Effect is available in the NUK Magic Cup, the First Choice Learner Bottle and the First Choice Kiddy Cup.
NUK Kiddy Cup Night, with resilient synthetic spout, 300ml, leakproof, age 12 months, BPA-free, 1 piece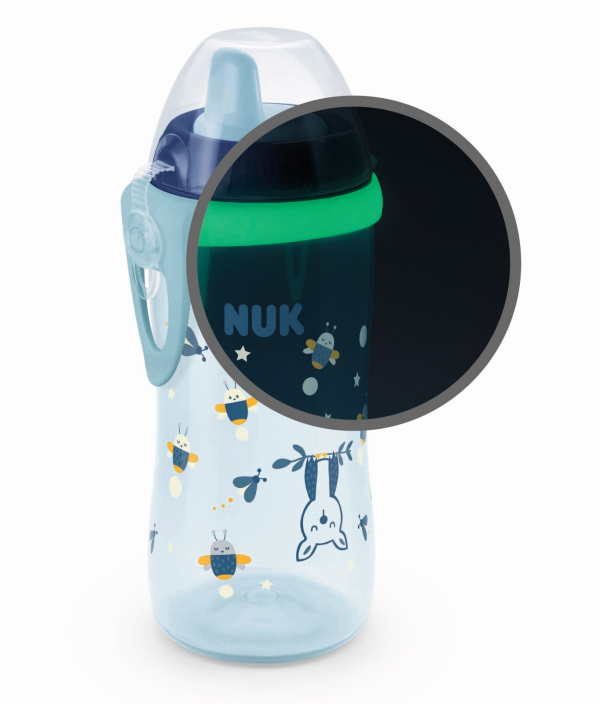 Holds 300ml, for children over 12 months
Spout of resilient synthetic material (PP) withstands little teeth
Leakproof and easy-functioning vent makes drinking simple
Cup made of light and robust material (PP), ergonomically shaped, BPA-free
Clip ring with glow effect for fixing to bag or belt and with integrated hygienic cover
NUK Mini Magic Cup Night, 160ml, unique drinking rim, silicone sealing disc, from 6+ months €9.95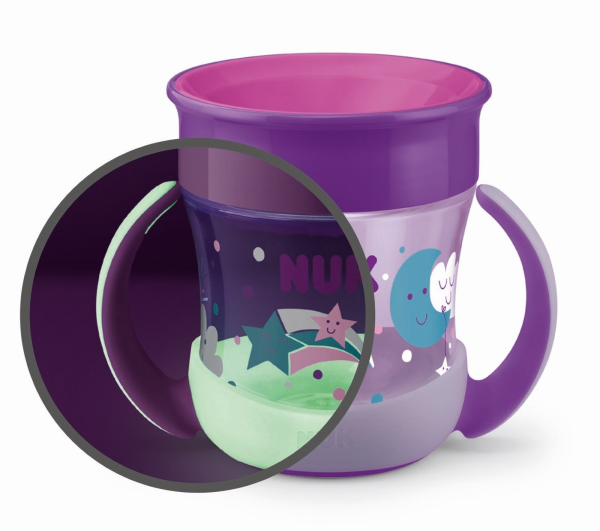 360° drinking rim can be used from each side
With ergonomic handles to encourage gripping – with glow effect*
Holds 160ml liquid, for children from 6+ months
Spill-proof, with protective cap for transport, BPA-free
Motifs in unique design
NUK First Choice Learner Bottle Night, 150ml, leakproof, 6-18 months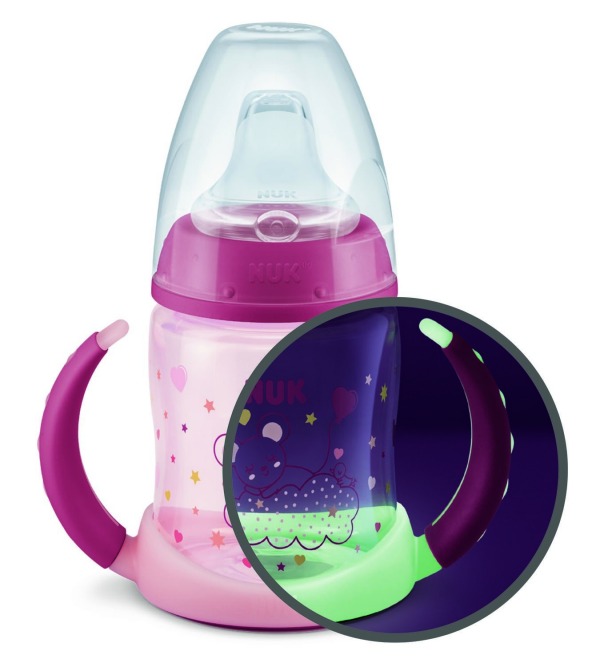 Makes the changeover to drinking without your help easier
Leakproof soft silicone spout, BPA-free, 6-18 months
Light-weight cup made of polypropylene (PP) with ergonomic handles for secure grip
Compatible with all NUK First Choice accessories
Available from McCauley Health and Beauty.