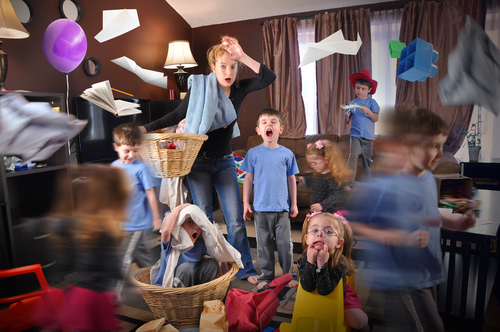 Parenting is no easy feat and any shortcuts are welcome in making life a little easier for you and your toddler. Here are some more parenting hacks that will come in handy when looking after your tot:
Special magnetic cup
Your tot will go through countless cups, so it's always good idea to ensure that your little one has their own special cup just for them. Thanks to this magnetic parenting hack, you won't have to spend hours searching for your little one's cup. Simple stick on some magnets on the back of their own special cup and place on the fridge. Not only will this save on dishwashing but the cups are at reachable height for your little one.
Create your own outdoor play table
Instead of investing in some brand new outdoor furniture for your tot, why not create one of your own. Take your toddler's old play table and cover it in a colourful oil cloth. Not only does it create a fun water resistant table for your little one, it is also a lot cheaper than buying a new toy picnic table.
Juice Slushie
Perfect for the hot months ahead and a healthy alternative to ice pops too. All you have to do is place your child's favourite carton of juice in the fridge and you have your perfect healthy, summer treat.
Sticker shoes
Through all the play groups that your toddler will attend their shoes are bound to get mixed up with some of their friends. By putting a sticker that is cut in half on each inside of your tot's shoes, it will stop shoe mix ups but also help your little one understand the difference between their left and right foot.
Take-away boxes
While you may tempted to throw away those sauce cartons from last night's take-away, it can be a good idea to keep them for pacifier storage. Simply wash out old containers and you now have a great place to store your child's pacifiers.
Bath toys
Sick of your toddler's bath toys constantly leaking and getting mouldy as a result? You can resolve this problem by simply gluing the hole on the outside of your tot's toy.