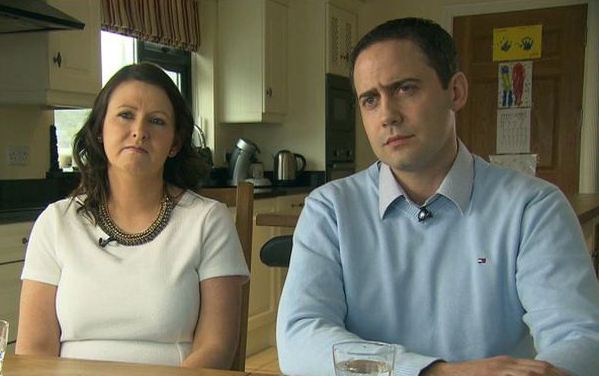 The parents of a baby who was left brain damaged after being treated at Portiuncula Hospital have spoken of their distress to learn that these hospital failings have been repeated.

Eoghan Dunne was 11 months old when he attended Portiuncula Hospital in 2012 suffering from pneumonia.

The child was then transferred to Temple Street Children's Hospital after developing septic shock and suffering a cardiac arrest.

Speaking on Prime Time last night, Eoghan's parents recalled he distress they endured when they learned that Eoghan's condition could be attributed to failings on the part of the hospital.

Theresa, Eoghan's mother said: "I just hoped that maybe it was just nature and that it had happened and we were really unlucky and Eoghan was unlucky but no."

The report that Eoghan's parents received in February last year detailed their son's case and stated that had the use of an early warning score system been implemented Eoghan would "have arrived in PICU in a better condition."

As it stands Eoghan suffers from severe disabilities, with his mum explaining: "We don't know if he'll ever walk, he can't really use his legs or arms functionally. He has limited vision, he can definitely see bright lights and he'll focus in on a bright shining light but he doesn't really track you or follow you."

Commenting on this son's case, dad-of-three Ronan said: "In our report they highlight an issue of, you know, lack of a timely call to a senior consultant for Eoghan, that's being discussed."

The HSE is currently investigating maternity services in Portiuncula Hospital.