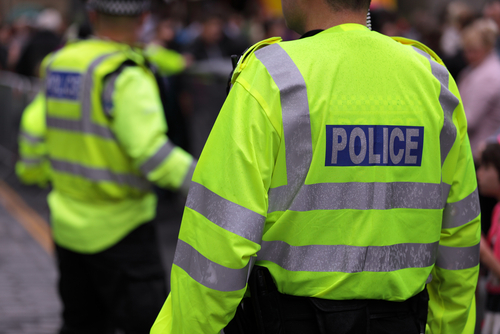 We like to think of school as a safe place for our children, and the last thing any mum wants to see when they are dropping their kids off in the morning is adults arguing.
Unfortunately, parents and children at St Johns CofE Primary School, in Surrey, were forced to call the police after parents, who were arguing outside the school gate, started to threaten "to kill each other".
According to a spokesperson: "Officers attended and the matter is being investigated. No arrests have been made at this stage."
Speaking to Get Surrey, an extremely concerned parent said: "Parents were shouting and screaming at each other, with bad language and threatening to stab and kill each other in a play ground, it's disgusting. It's a primary school, this should not be going on."
Unfortunately, according to reports, this is not the first time the police have had to be called to an incident at this school, and one parent even admits to wanting to take their child out of the school because of it.
"I don't want to send my kid there in that environment, and I am not the only parent that has complained, but I can't get him in any other school as they are all full. I don't want him subjected to it. But if I take him out we will be done for absences. Sooner or later someone is going to get hurt," they said.
Adding: "It's beyond unbelievable what happens, police will soon have to start being there for morning drop-offs. Enough is enough, kids are picking up bad behaviour. It's not the school's fault, but it is their fault for not acting. It's not them, it's parents, but it's going on in school premises in front of children."
However, a spokesperson for the school said it is not a regular occurrence and went on to clarify that Wednesday's incident happened outside the school gates, but did admit it was "completely unacceptable behaviour by parents".