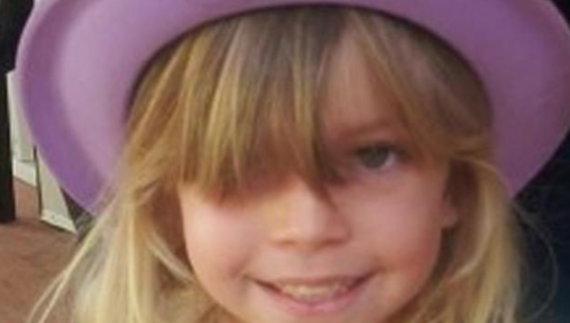 Australian, police officers are concerned for the welfare of three-year-old, Chloe Campbell. As they now believe, that she was abducted from her bed at her home, in southern Queensland.
Chloe was reported missing, when her parents checked in on her, around midnight and discovered she wasn't in her bed.
The window of Chloe's room was open and when her parents looked out the window, they saw an adult sized footprint on top of their car.
Chloe's father, Garth believes someone who knows the family took her.
"I think it's got to be someone who knows me, in how they got in, where she sleeps. They knew she was sleeping in front of the TV."
Inspector, Kevin Guteridge who is in charge of the investigation, said it would've been difficult for Chloe to leave the house by herself. The Campbell house is raised above the ground and the three-year-old would have to climb down the stairs to wander off.
"At this point in time I can't rule anything in or out. As a consequence we are doing everything in our possibility to locate her. That is my highest priority."
Detectives have been door knocking around the area of Chloe's house and are searching the nearby bush and farms.
Chloe was last seen wearing yellow pants with love hearts on them and a white shirt with butterflies and bees on the front of them. Police said she could be carrying a blue soft toy.