'Wood You Like' is a small, Irish woodcraft business owned by Eamonn O'Callaghan, producing handcut jigsaws, toys and puzzles in solid wood at different levels of complexity for all ages. They use salvaged Irish hardwoods like beech, ash and walnut. All the wood is dried in their own kiln and all their products are finished with toy-tested, non-toxic paints, finishes and lacquers. Their products include: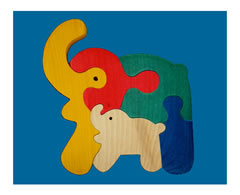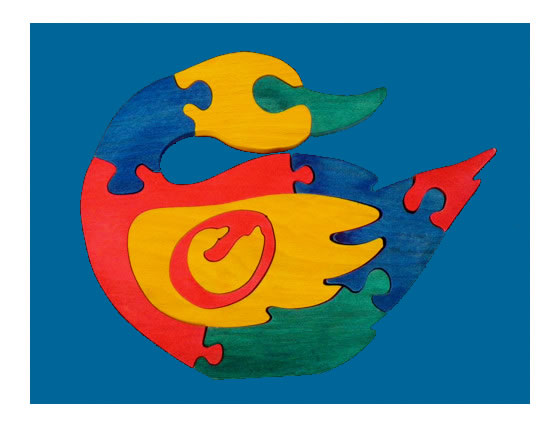 Simple Jigsaws with as few as three pieces for very young children. Most of the jigsaws focus on animals and there are almost forty to choose from. Lovingly handcarved, no two puzzles are exactly the same. Prices start at only €6 and continue up to €28 for the more complex puzzles.

Layered Jigsaws offer a much higher level of complexity for older children (see here the three layers uncovered of the Little Red Riding Hood Story. This reviewer struggled with the harder puzzles, so they will definitely keep even an older child busy. Prices range from €16 - €26.
Handmade personalised names in plain or multi-coloured solid wood. These names are interlocking and can be played with as simple jigsaws. They also produce peg names in a jigsaw board and solid names. Prices start at €2.50 per letter.They are very reasonably priced and make fantastic christening gifts.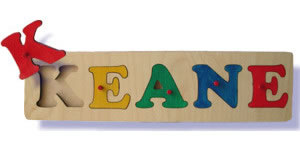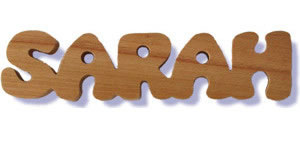 Owner Eamonn is a real character and he can be found (wearing his ubiquitous rainbow jumpers) in his shop which is located on the first floor stood in Powerscourt Townhouse, Dublin on Mondays, Fridays and Saturdays. He retreats to his workshop in Delgany for the other days and also uses the web and phone for his sales. Eamonn will regale you with the real history behind the nursery rhymes that we think we know, and he has also a close eye on the trends of girls' and boys' names over the years.
These are truly lovely, Irish toys and would make wonderful gifts for any age group, from new babies, to teenagers and beyond. The prices are extremely competitive and compare very well with mass produced toys found in toy shops. 'Wood You Like' create unique toys that are certain to be loved and treasured by children of all ages.

Shop: 1st Floor, Powerscourt Townhouse, Dublin 2
eMail: info@woodyoulike.com
Tel: (01) 679 4666