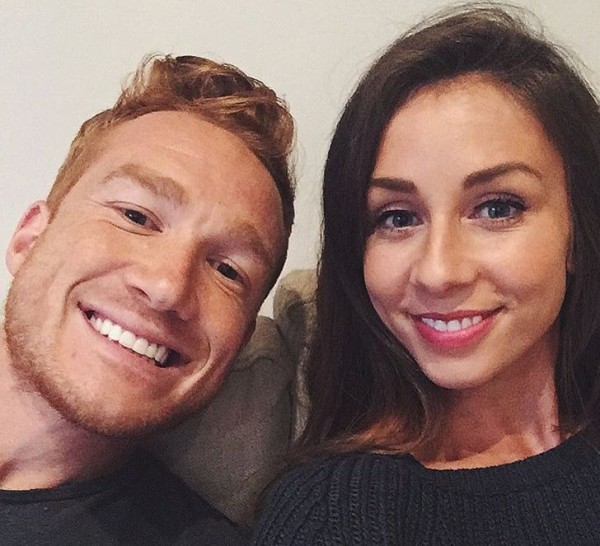 Blogger Susie Verrill has hit back at criticism of her son's "girly" outfit after he appeared on Strictly Come Dancing, where his dad Olympic long jumper Greg Rutherford is competing.
In the VT video two-year-old Milo is seen wearing a red jumper with trees on it with his hair pulled off his face in a top knot.
The youngster was helping his dad practise for the dance show, and was clearly having a great time as he jumped and bounced around the studio.
However, some viewers took it upon themselves to call his outfit "girly" with one even going as far as to say they found his appearance "disturbing".
"Greg, tell your wife to grow up, she's not a Kardashian trash bag, get the boys hair cut and put some boy clothes on him, the child looked a mess. Like as if she wanted a girl so she's going to mess with his head!" was a comment left by one, according to Susie.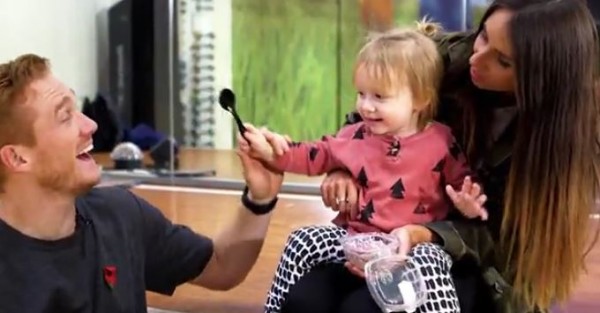 But not one to sit by and let people criticise her two-year-old boy, the journalist and blogger quite rightly took to her blog, My Milo and Me, to let her feelings be known.
Under a post titled I Dress My Son in Girl Clothes, the 29-year-old wrote: "I know a top knot for a little boy is still a bit iffy and of course, well aware it makes my cherub-faced son resemble a girl."
"I'm not a total moron and I do have the ability to see. The thing that did surprise me though, was the backlash I received for his outfit and the fact I apparently, dress my son 'in girl clothes'".
Describing his outfit in full, the mum-of-one continued: "So first up, let's cover what he wore."
"A red top from Bobo Choses with black trees dotted all over it, a cactus vest by Indikidual underneath, white and black leggings from Fred And Noah and a pair of boots from AKID brand.
"All of which I'm pretty sure are unisex."
Thankfully, however, the mum said that the remarks did not upset her, writing that all that matters is her son is happy.
"I'm safe in the knowledge Milo's trendy (I can use that word now I'm a mum) and even if he wasn't, he's happy. And that's all that matters."
Well said, Susie.
Whether it's blue, pink, red, a jumper with flowers or trousers with dinosaurs, we should be able to dress our kids in whatever is comfortable.