Fred Sirevag was just one of many people hiking up the popular tourist attraction Preikestolen (Pulpit Rock) in Norway, a huge cliff jutting out at nearly 2,000 feet high.
As he looked out over the cliff's flat top, he was shocked to see a group of people taking a picture of small child, crawling right beside the cliff's edge.
"They let the baby crawl near the edge and they even walked back a few steps so that they could take pictures of the baby with Preikestolen in the background." Fred told the Norwegian News Network.
"I think it was really disgusting. A baby can roll in any direction. I think it's very irresponsible."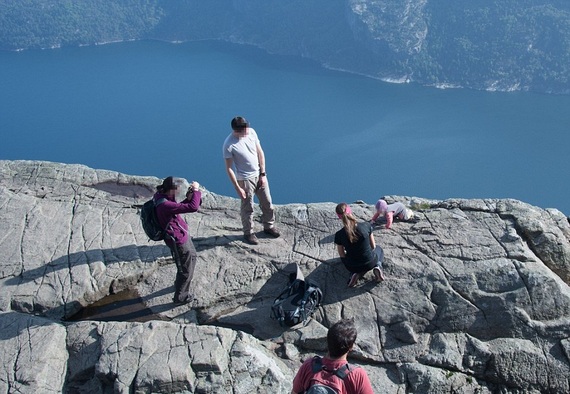 There are no fences or safety measures on the cliff it is felt it would ruin the views, but accidents are not uncommon.
Just last year a man from Spain fell to his death while taking photos on the cliff, sparking debate on the safety of Pulpit Rock as a tourism spot.