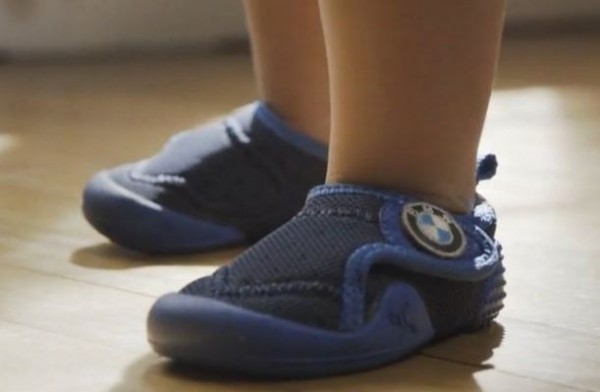 Ok, we know it's an April Fools' Day joke, but we can't help wishing BMW's xDrive Baby Boots were real!
The car manufacturer has (apparently), created a new pair of shoes for toddlers to help stop them falling over!
Called the xDrive Baby Boots, they use revolutionary technology that "enables weight distribution, fully harnessing the power of each leg..."
Whether your little one is walking on carpet, ceramic tiles or varnished wood, these specially designed shoes ensure maximum safety, extra support and increased flexibility and movement of the foot.
So basically they are these amazing shoes that stop your little one falling over – something that happens to toddlers a lot while they learn to balance on their feet.
Unfortunately, much to our disappointment, they are an April Fools' Day joke...
"Your baby may have to wait a while longer to experience the ground-breaking technology behind xDrive, as this technology is not currently available for baby boots," they wrote on their website.
"Thank you for being a part of the BMW April Fool's tradition."
SHARE if they got you!