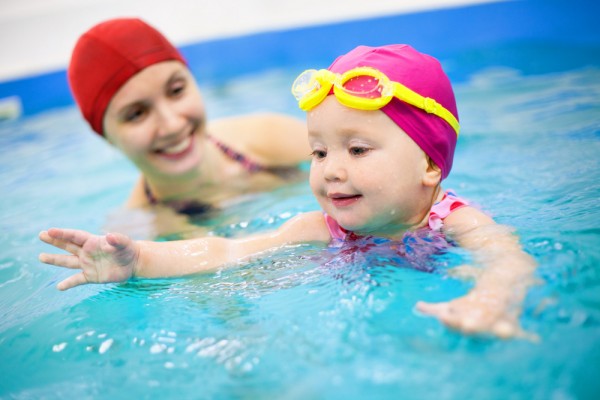 A video demonstrating the "Sink or Swim" method for toddlers caused controversy after it was aired on ITV's This Morning.
The method is being used by a mum who lost her son to drowning at the age of three and involves encouraging the child to fall face first into a swimming pool.
Mum Olivia, is teaching this method to son Xander, 18 months, in the hope that it will teach him survival skills should he get into difficulties in the water.
She explained that her son Jack died on his third birthday when he fell into a swimming pool and drowned, according to The Mirror.
"We think he was leaning into a pool to get a toy and he never came back. I'd seen this swimming technique before Jack died and wanted him to do it.
"I researched and it wasn't available, the nearest place was Portugal, so as soon as we lost him, I said we have to bring it to the UK.
"I don't want anyone else to go through what we went through. It saves lives."
But some viewers were distressed by the video which showed Xander crying as he entered the water.
One woman wrote: "This should not be about swimming or drowning! This should be about how much forceful trauma we are allowed to put tiny children through in order to modify behaviour!"
.@thismorning I don't understand how babies that young need to be taught survival skills?! When they're older & understand, yes. #sinkorswim

— Chrissie (@chrissiemcc87) April 21, 2017
While another said: "This "Sink or Swim" idea is absolutely cruel! When children cry, of course it's because they're distressed!"
Some agreed with her method, one saying: "It is uncomfortable to watch and do but I'd rather my baby be slightly distressed while teaching them to swim than drown."
One mum said: "The 'sink or swim' method is a very good technique to teach babies to swim quickly. Controlled environment. Save lives!"
Olivia defended this method saying: "People think that children are distressed because they're crying.
"But it's because they're doing something they don't want to do. They're working, lying on their back."
POLL: Would you risk letting your toddler sink or swim? Have your say in our poll below https://t.co/ImURlFnn8u

— This Morning (@thismorning) April 21, 2017
Paul Thompson from Water Babies criticised her method, saying it was "an aggressive technique" which could result in a child becoming afraid of water.
"If you're teaching your child to swim, and they're uncomfortable or crying, it's a clear message they shouldn't be doing it that way", he said.
What do you think mums? Would you let your toddler learn to swim like this?