Play dates are fun for children and parents alike, your little ones get to socialise with children their own age, and you get to have a little break and catch-up with other mum-friends that you otherwise may not get to see as often. That's not the only benefit of playdates though, a recent study has shown. According to the University of Cambridge, allowing your preschool-aged children to have playdates can lower the risk of them having mental health issues in the future.
Researchers analysed almost 1,700 children when they were aged three and then again when they were seven. Children with better peer-play ability at age three showed fewer signs of poor mental health by the time they were seven years old.
After the four year gap, they tended to have lower hyperactivity, were less likely to get into fights or disagreements with other children, and parents and teachers reported fewer conduct and emotional issues.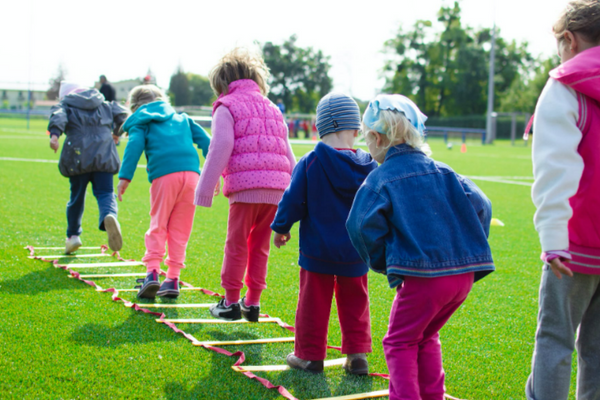 The research found that even those at a higher risk of mental health problems, (due to risk factors such as poverty or if their mum experienced serious psychological distress during or immediately after pregnancy), showed less signs of mental health issues when they had better peer-play ability.
These results suggest that if young children who are vulnerable to mental health issues are given access to play with their peers, it could benefit their mental health in the future. Examples of this access would be attending playgroups run by early years specialists or small-group care with professional child minders.
Dr. Jenny Gibson from the Play in Education, Development and Learning (PEDAL) Centre at the Faculty of Education, University of Cambridge said, "We think this connection exists because through playing with others, children acquire the skills to build strong friendships as they get older and start school".
"Even if they are at risk of poor mental health, those friendship networks will often get them through", she added.
The link between peer-play and mental health is evident because playing with others supports the development of emotional self-control and socio-cognitive skills, like the ability to understand and respond to the feelings of others, for example.