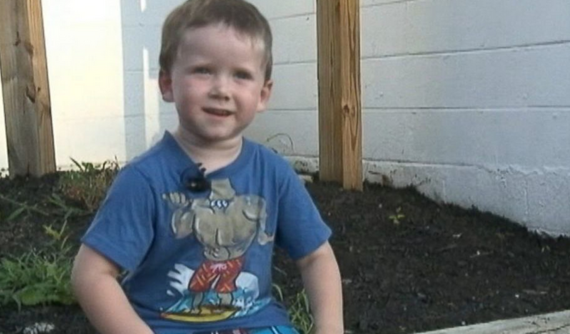 By now, we have heard many horrific stories of babies, toddlers and children being left in hot cars with no way of getting out – but this one is a little different.
68-year-old Bob King became trapped in his car with no air conditioning after his wife was attending a nearby church event and had taken the keys with her. Bob explained they were having issues with the car, and that it automatically locked, leaving him stuck inside. Temperatures inside the car reached a terrifying 48 degrees Celsius.
Bob, who is being treated for cancer, spotted three-year-old Keith Williams and began to shout for help.
Bob told ABC News: "I hollered at him, and he just looked at me funny, and I said, 'Get help, get help.' The little boy tried to open the door, but as it was locked he ran to nearby Pastor Jack Greene.
The Pastor recalls the little boy's efforts, saying: "Little Keith came behind me and kept saying, 'Locked, locked, locked ... hot, hot, hot.'"
The Pastor was able to release Bob from the hot car before helping him to recover in the church.
Keith's mum is very proud of her little boy's heroic actions, saying: "I am very impressed, and I'm proud that he would know what to do."