There is something about getting a book for Christmas - it's perfect for the times that you need everyone to have a break from fun and games enjoy some downtime but it's also something your children will always remember. We still remember receiving a copy of Anne of Green Gables and devouring it over the holidays. Book publishing has come so far since those days and now, there are wonderful inspiring reads that everyone in the house will enjoy. We've picked our favourites for your Christmas list.
'The Great Big Irish Annual' (Gill)
A must-buy present for your little trivia head, this interactive book is jampacked with quizzes, games and fascinating facts! A look back at the big events of 2020, this annual covers everything from coronavirus to viral jokes to home-schooling fun.
This year's annual also includes history, sport, jokes, riddles and an interview with super scientist Luke O'Neill, ready to answer all your questions!
This definitive bumper book of the year covers all the unusual things that happened in 2020, as well as pages for you to fill in your own record of the very strange year gone by.
'Ulster Fairytales & Legends' by Nicola and Peter Heaney (O'Brien)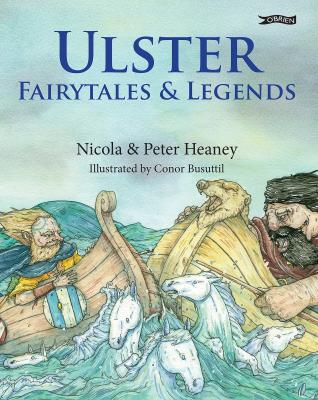 Folk and fairy tales are always a hit and especially Irish ones! Find out where the Red Hand of Ulster, originated from and how it's linked to Heremon, a chief keen to be first to lay claim to the land of Ulster! In this colourful collection we meet mnay more fascinating figures and their stories, including The Great Brown Bull, The Horsemen of Aileach, Maeve MacQuillan, Fintán, Febor and Fia, Colmcille and the Book of Movilla and many more mythical characters and places.
Evocatively illustrated by Conor Busuttil, this collection from Ireland's northern province will enthrall readers young and old.
'Kevin Barry' by Carmel Ui Cheallaigh (Mercier)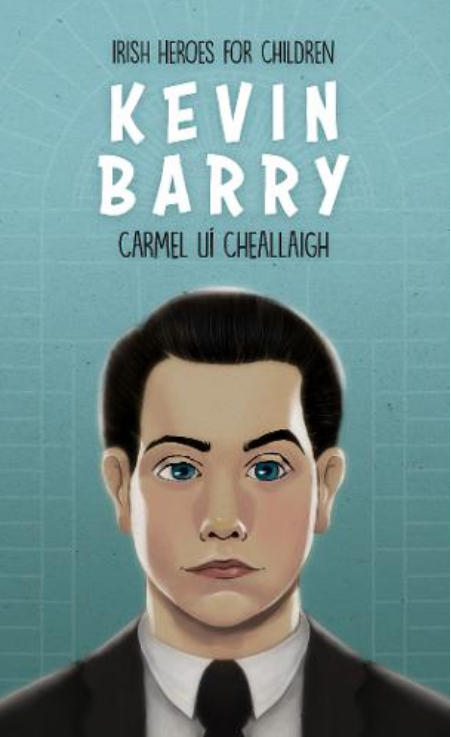 What events led to a teenage Kevin Barry, head held high, marching to his death in Mountjoy Prison on a dark November morning in 1920?
As a soldier in the Irish Volunteer Army, his sole purpose was obtaining a free independent Ireland. By sticking to his principles, he instigated the move towards a truce that would change the course of Irish history forever. What led this teenager to forego his bright future for the gallows, making him the first and youngest person hanged during the Irish War of Independence?
'Break the Mould' by Sinéad Burke (Wren and Rook)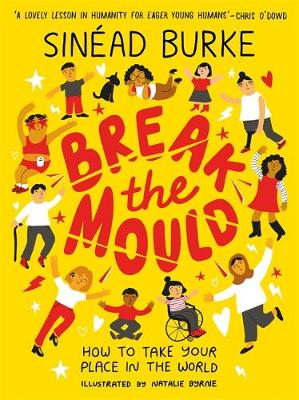 A lesson in humanity with Sinéad Burke - teacher, activist, author and little person – this book is an empowering guide to loving yourself. Burke tackles issues of diversity, overcoming adversity and the need for a more inclusive world. What readers are calling a book that makes you 'feel proud to be different', this timely release includes beautiful illustrations from Natalie Byrne.
A celebration of our own uniqueness, Burke's message of encouragement is the boost every young reader needs.
'Deadly Irish History - The Celts' by John Farrelly (O'Brien)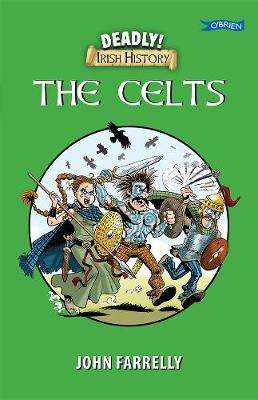 Another gripping historical read, this voyage into the dangerous and adventurous past proves that Irish history isn't boring ... it's DEADLY!
Following the journey of the chaotic Celts who came to Ireland from Europe over 2,500 years ago, we discover Celtic heroes, warfare, lifestyle and art! But were these people more than just bold, bragging bullies? Find out in this DEADLY! Irish History guide.
Full of fun facts, crazy cartoons and hair-raising history, The Celts will entertain and engage any history buff!
Tales of Brave and Brilliant Girls from Around the World (Usborne Books)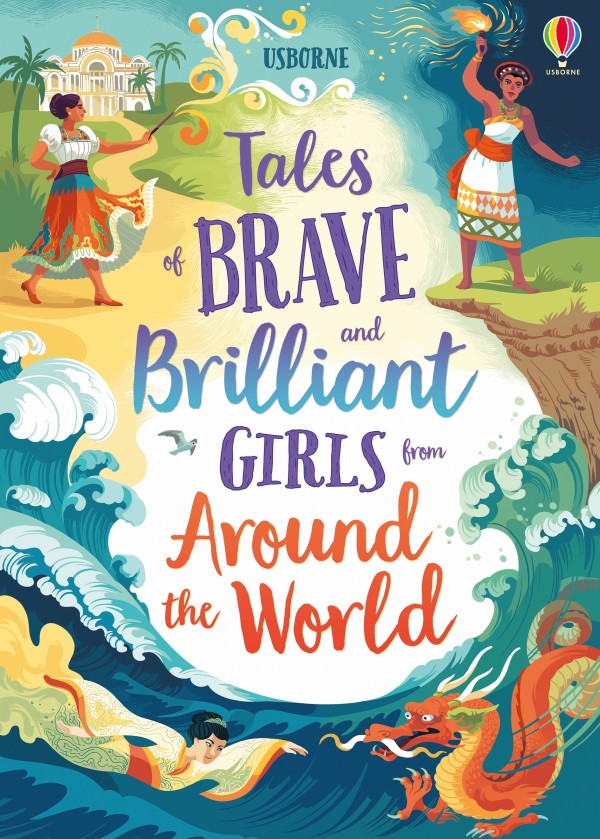 The perfect book for this curious about the world around them, this collection of eight fairytales about brave and brilliant girls from around the world is both inspiring and enchanting.
Meet a girl who fights dragons, a brave warrior queen, and a daughter in search of her Samurai father as this book transports you around the world.
This beautifully illustrated collection brings you fantastic fairy tales full of wit, charm, compassion and courage. These heroes will inspire and empower a new generation of readers.
'Gordon's Game 2: Blue Thunder' by Gordon D'Arcy (Penguin)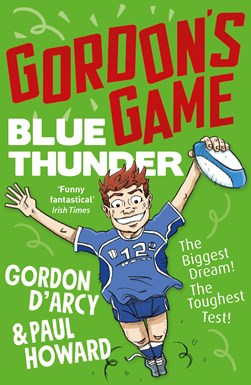 Gordon D'Arcy has been given a brand new challenge – the chance to play for Leinster!
After learning so many lessons playing for Ireland – including how to make a complete eejit of himself in front of millions of people – fitting in at Leinster should be a breeze. Right? Gordon's inspiring coach named Joe Schmidt promises that, with hard work, discipline and a bit of self-belief, Leinster can win the European Cup. But will Gordon's dream come true?
A fun and winning read for any young sports fanatic, Gordon Darcy's latest book will be at the top of lots of Christmas wish lists this year!
'Aim High: Irish Sports Stars, Trailblazers and Mavericks' by Donny Mahoney, Eoin Coveney (Illustrations) (O'Brien)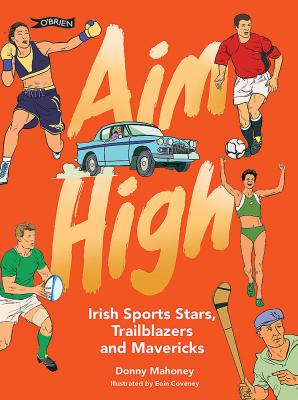 Meet the Irish men & women who topped the Sporting world. From heavyweight boxing champion Dan Donnelly to our greatest runner, Sonia O'Sullivan. From Brian O'Driscoll's amazing rugby performances to Rosemary Smyth's rally -driving brilliance, this book's pictures and stories will inspire children of all ages.
Highlighting the greatest achievements of the O'Donovan brothers to the women's hockey team who became the first ever Irish team to reach the world finals, these fascinating figures spring from the pages to embolden and excite all readers.
'Girls Play Too' by Jacqui Hurley (Merrion)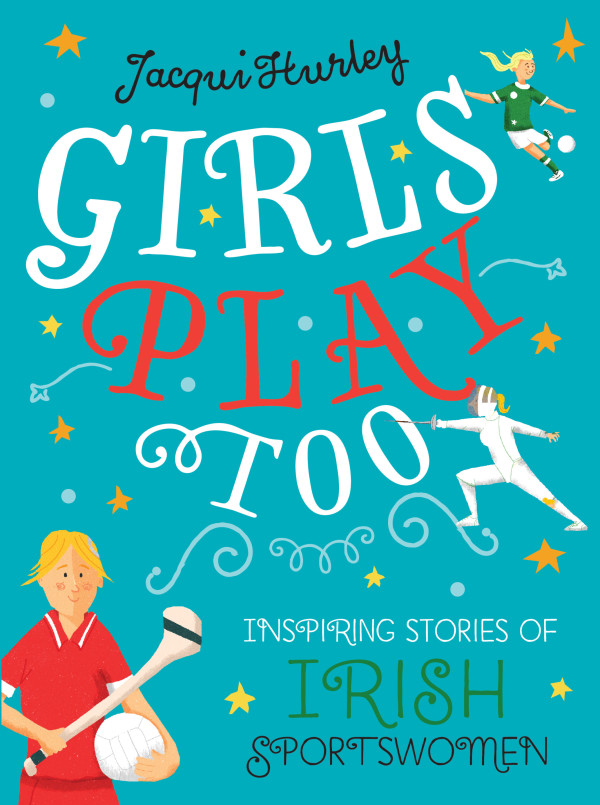 This exciting new collection of short stories for 8-14-year olds about Ireland's most accomplished sportswomen is the first of its kind. Written by RTÉ sports broadcaster Jacqui Hurley, it is vividly illustrated with original drawings by five Irish female artists. Tackling problems of female representation in sport to celebrating role models for overcoming adversity, this book delivers.
The perfect book to encourage a young female future sports star, these stories are an inspiring form of entertainment.
'Blue Planet II' by Leisa Stewart-Sharpe (BBC Children's Books)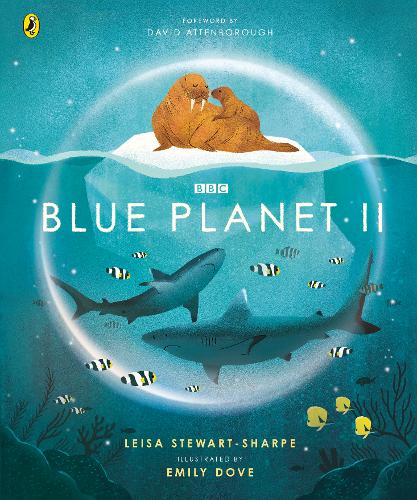 The combination of Leisa Stewart-Sharpe's writing with Emily Dove's illustrations and a foreword from David Attenborough makes this book unputdownable for a young naturalist.
Dive into this gorgeous read and explore the sea floor with experts in its creatures, kelp and climate. In collaboration with BBC Earth, this illustrated non-fiction book captures the wonder, beauty, and emotion of the iconic BBC Blue Planet II TV series. With stories of the sea's inhabitants, to ways that you can protect them, this book will explore a world beyond your wildest imagination.