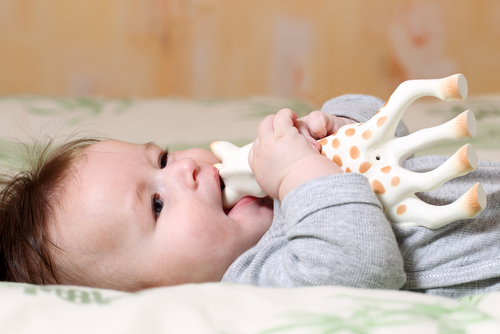 If you're quick to attribute a child's temperature to the process of teething, then you may be interested in the results of a recent study which suggest us mums need to reeducate ourselves on the symptoms associated with the painful milestone.

In an effort to shed light on the common assumption that fever and teething go hand-in-hand, a team of researchers from multiple countries analysed 16 papers written and published on the subject of teething.

While analysing the progress of 3,500 babies and toddlers, the studies contained within the papers adopted varying approaches to the subject, with some infants experiencing daily temperature checks and others being monitored less frequently.

While some studies established a link between teething and fever, drooling, diarrhoea, sleeping problems, loss of appetite and irritability, others found no such correlation - a discovery which led researchers to combine the data in order to ascertain the ratio between the findings.

According to the study published in Pediatrics, researchers concluded that there exists more evidence pointing to a lack of association between teeth and fever meaning that parents who often dismiss a child's fever as part and parcel of tooth eruption may need to look to other sources to explain the rise in temperature.

Symptoms which were found to be conducive with the teething process include biting, drooling, irritability, decreased appetite, ear rubbing and slight temperature increases.

Share to raise awareness of this study's recent findings.