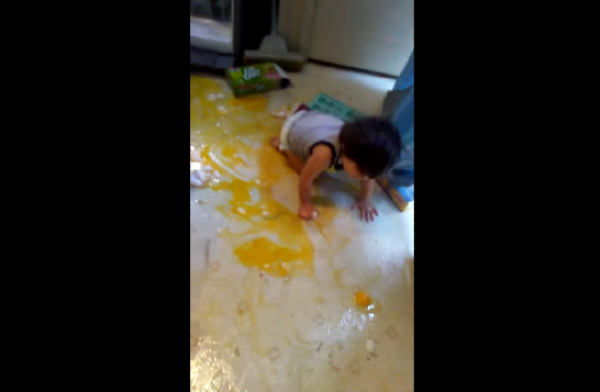 Listen, we all want a break from our little ones sometimes, but most mums know that if your child is unusually quiet, it probably means they're doing something they shouldn't.
Kristy Herbeck recently went to check on her little bub, to see what she was doing - as she had been in the next room doing some cleaning.
The shocked mum walked into what can only be described as an egg massacre in the kitchen - and thankfully filmed the scenario.
Her adorable son had managed to open the fridge door, and knock over a dozen raw eggs.
The tot then proceeded to smear the raw egg all over the floor, creating egg art and destruction in Kristy's kitchen, but having a great time doing so.
"Somebody send help, and tacos," cries Kristy while watching her toddler slip and slide through the gooey mess, and we really feel for her.
Despite the mess, and the inevitable clean-up that is coming her way, Kristy says, "I don't even know how to react to this, he's so cute, its so bad."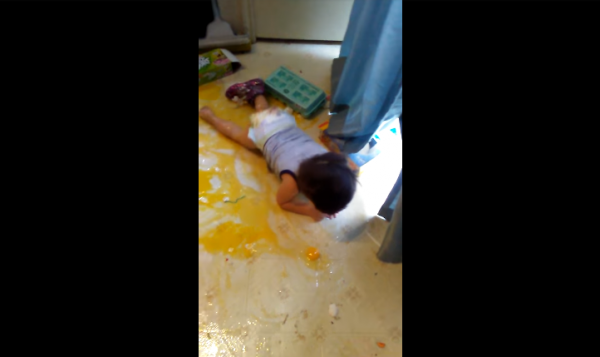 The video had been watched almost 5,000 times since it was uploaded last week, with a number of people commenting on the hilarity of the video.
"I just feel sorry for the one having to clean all that up," wrote one concerned parent - and we cannot help but agree.
We laughed, though.