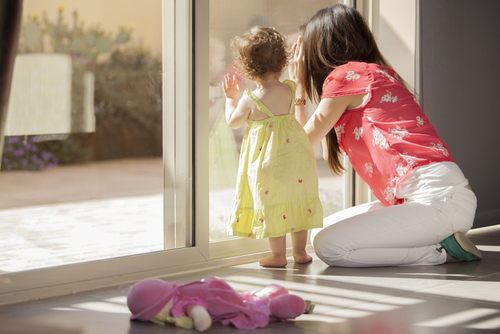 We all deserve a night out every now and again but some mums struggle with leaving their toddler under the care of a babysitter.
We understand that is it a little daunting - we've all been there - so whether you are going out for one hour or a whole evening, here are six things to help you feel more comfortable with the situation.
Have contact numbers ready
Make sure you have a number of emergency contact numbers to hand including your GP, people they can call if they can't get through to you and of course both yours and your partner's mobile number. If you are going to a restaurant give that number too.
Bring them in an hour or two earlier
If your sitter doesn't really know you or your youngster, have them come to the house an hour or two before you need to leave. This will give them a chance to get to know your little one while you are still there and for you to see how they handle and connect with them.
Be back on time
Make sure you are back on time. If you promised you would only be gone for an hour be back within the hour - your sitter won't appreciate if you are late and you don't want to leave a bad impression especially if they are a good fit.
Set a payment rate before leaving
When you are arranging for them to sit for you organise a payment or at least do it before you leave the house. This way there won't be any confusion when you come back and they expect more than what you give them or vice versa.
Have food ready
If needed, make sure you have food ready for your youngster. Unless you are very lucky, your babysitter won't know what to give them.
If awake, don't have long goodbyes
If your son or daughter is awake when you are leaving try to avoid long drawn out goodbyes. Your little one is likely to become upset which in turn will cause you unnecessary distress. A kiss on the cheek and a little wave before you head out is enough.