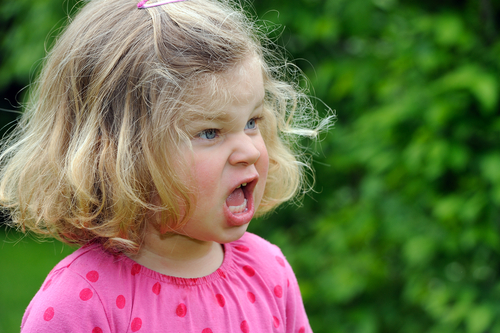 Tantrums are a nightmare to deal with at the best of times, but could you imagine having to deal with one in front of the President of the United States of America! No, not us either...
Well, that's exactly what one family had to do when they were meeting Barack and Michelle Obama in the White House recently.
Taking to Twitter, Benjamin Moser, uncle of the little girl who really didn't care that she was in the presence of a very important man, uploaded the snap to Twitter and, not surprising, it has been retweeted over 1200 times.
This really might be the best picture ever: my niece Claudia throwing a fit at Passover. pic.twitter.com/SU1r94QyTd

— Benjamin Moser (@BenjaminFMoser) May 21, 2015
Thankfully, with two kids of their own - Malia,16, and 13-year-old Sasha - both Michelle and Obama are well used to dealing with tantrums and looked on with amusement, and no doubt understanding.
We're sure little Claudia's parents will be taking out this picture at her 21st birthday!