Dundalk based brand Tonstix were recently awarded the Guaranteed Irish symbol for their commitment to local enterprise and the growing success the brand has seen since their launch. Guaranteed Irish is awarded to businesses based in Ireland that support sustainable jobs, contribute to our local communities, and are committed to Irish provenance and Tonstix has proudly met the criteria. Tonstix can now be found in over 1,400 pharmacies across Ireland and are the ultimate must-have for parents.
Tonstix are an Irish-made, child-friendly honey jelly pop that can comfort all children, from toddlers to tweens when struck with sore throats and coughs. Created by two Irish mothers, Sinead Crowther and Denise Lauaki, the award winning Tonstix brand has experienced incredible success and most recently including an endorsement by Professor Luke O'Neill on The Late Late Show.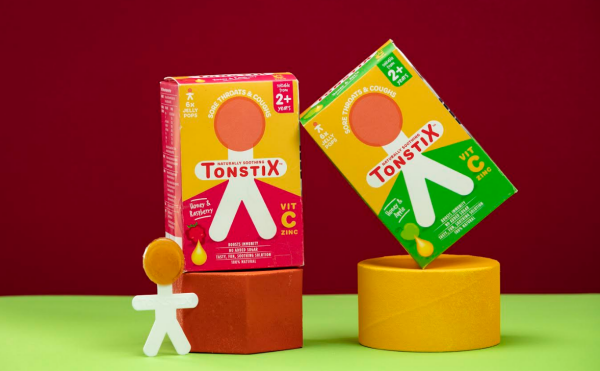 With more than 25 years' experience in the pharmaceutical space, Sinead gained the knowledge she needed to develop Tonstix. It was during her years working in pharmacy that she noticed there was nothing targeted or specific such as a soother for young children with sore throats. This combined with her own parenting experience gave her the drive and inspiration to help create Tonstix.
Having completed a series of entrepreneurial programmes with Enterprise Ireland she applied for a grant to Meath Local Enterprise Office. Financial backing was secured, giving Sinead enough leverage to secure further funding from the bank. In 2019 Sinéad brought in co-founder Densie Lauaki who has a background in Engineering, Business and Marketing who she met while on the New Frontiers programme with Enterprise Ireland and together they have developed the products identity, raised €1.2 million in Angel, Enterprise Ireland and VC investment, built a factory in lockdown from their kitchen tables, hired eight employees and were the only manufacturers in Ireland to implement the Four Day work week. Sinead's 'little idea' is now valued at €2.5 million.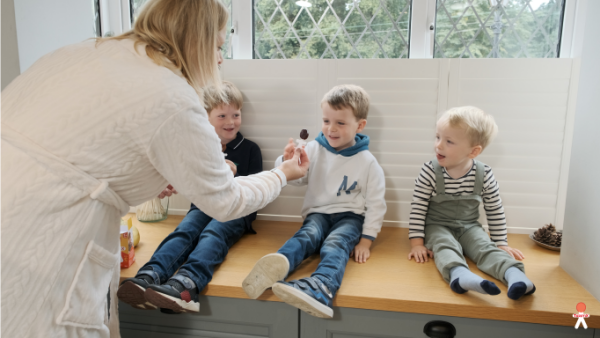 About Tonstix
Tonstix Honey Jelly Pops for Sore Throats & Coughs (RRP: €5.95) are packed with all the goodness of honey. Tonstix are 100% medicine free and due to its unique fun shape, are ideal for small hands to hold, making it easier for your little ones to get some relief. The soothing lubricating pop is formulated to melt in the child's mouth providing some comfort to irritated little throats caused by allergies, infections, viruses and coughs. Tonstix are manufactured by an excellent team in Dundalk lead by Sinead Crowther and Denise Lauaki who know only too well how you feel when your child is suffering from this problem.
Available in two flavours, Honey & Strawberry and Honey & Apple, the jelly is made using only natural ingredients giving a fruity taste to appeal to children's tastebuds. Each Tonstix Pop contains 15% of your child's RDA of Vitamin C and Zinc which is known to support healthy functioning of the immune system, which they need all year round!
Created by parents to support parents. Tonstix Honey Jelly Pops €5.95 are available in leading pharmacies nationwide including Boots, Meaghers, Lloyds, McCauley's, McCabes, Chemist Warehouse and other good pharmacists nationwide. For more information visit www.tonstix.com.