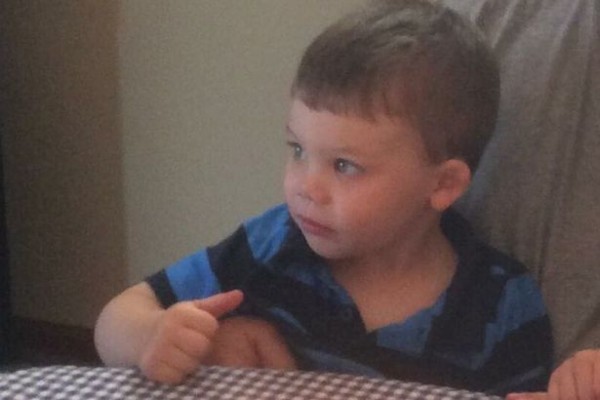 The body of a two year old boy has been found by divers in Florida some 16 hours after he was snatched by an alligator at his Disney World hotel.
The child's body was intact upon discovery, authorities said at a press conference, meaning it was likely he drowned during the attack.
The boy has now been identified as Lane Graves, the 2-year-old son of Matt and Melissa Graves, who hailed from Nebraska.
He, his parents, and his four-year-old sister have been at the resort since Sunday and were at an outdoor movie night when the tragic event happened.
Report: Boy's body recovered after Disney alligator attack https://t.co/o0lrUeaKIP pic.twitter.com/tKtqRlPsHI

— The Palm Beach Post (@pbpost) June 15, 2016
Local sheriff Jerry Jennings said he and a Catholic priest broke the news to them: "Of course, the family was distraught, but also I believe somewhat relieved that we were able to find their son's body," the law enforcement officer said in the aftermath.
The youngster had seemingly been paddling in the lagoon attached to his hotel yesterday evening when the reptile attacked as his family looked on.
Local authorities had already stated that the child was unlikely to have survived the terrible incident.
Disney has reportedly closed all the beaches at its resort in the aftermath.
This is the first reported alligator-related fatality of 2016 in Florida.
The boy was playing on the Seven Seas Lagoon beach, a man-made body of water open to Disney guests, when he was taken by the creator and dragged into the water.
Officials Recover Body of 2-Year-Old Taken by Alligator via https://t.co/zezADbbd9f #TIME #magazine #WorldNews pic.twitter.com/F6Po45kB14

— Alizay PTI (@AlizayShahPTI) June 15, 2016
His father Matt reportedly went in after him and fought to try to save his son, but he was unable to do so, and was injured in the process.
According to Reuters, a professional team of some 60 people were involved in the subsequent location of the child's body.
US authorities have captured and killed five alligators in the area as part of their investigations.