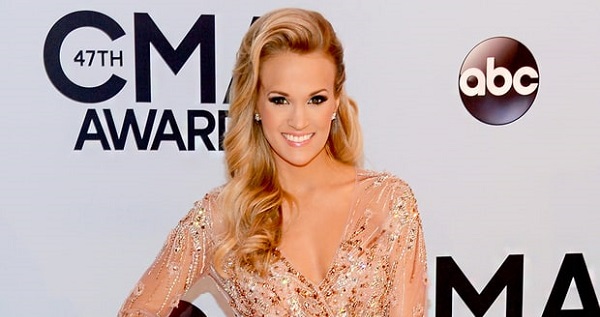 She may be one of the most successful country singers of recent years, but life as a mum for Carrie Underwood looks pretty similar to our own.
The Storyteller singer took to Instagram this week to share a rather familiar insight into life with a toddler.
In an adorable photo, the star's one-year-old son Isaiah is seen kitted out in a T-shirt and fedora hat – just minus a pair of pants!
Explaining the reason behind her toddler's half-dressed get-up, the 33-year-old wrote: "Some mornings, pants are optional…even when the fedora is not. Just kidding, we had a blowout."
Carrie, who is married to professional hockey player Mike Fisher, clearly has no qualms about 'keeping it real' when it comes to the less glamorous aspects of motherhood!
And, needless to say, the star's followers loved her refreshing post – which was totally relatable.
"I love how your house looks like a daycare centre, just like the rest of us," wrote one amused follower.
Meanwhile, another observed: "Doesn't matter how rich or famous you are…You still gotta give birth and change diapers like everyone else in the world. Good for you [for] being a hands-on mum. You'll never regret it."
How many of you have endured a similar experience?!
SHARE if you love Carrie's unfiltered insight into motherhood.