'A Monster In Paris' comes from the makers of 'A Sharks Tale' and is a fun, family movie about a flea who turns into a hulking monster. A wacky inventor, his camera crazy best friend and a madcap monkey make a BIG mistake when let loose in the Professor's laboratory and accidentally create Franc, the musically talented flea monster.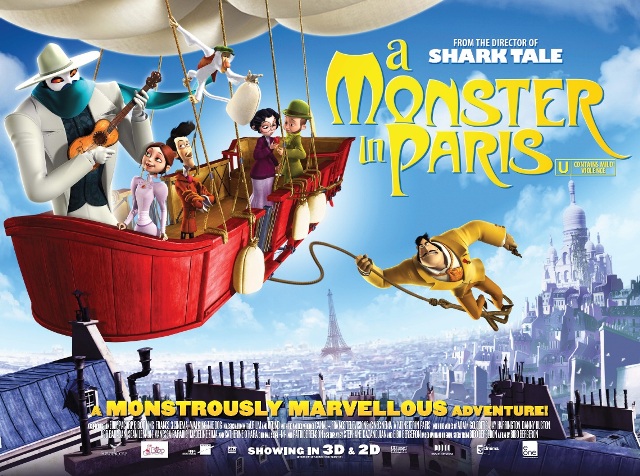 Franc "Fleas" from the troublesome trio and is rescued by the beautiful and feisty singer Lucille (voiced by Johnny Depp's other half, Vanessa Paradis). Lucille and the troublesome trio must now protect the friendly monster from the awful wannabe Mayor, Commissioner Maynott, who wants to increase his popularity by capturing Franc and revealing him as a scary monster to the people of Paris.
'A Monster in Paris' will be in cinemas January 27th 2012.
Watch the trailer to 'A Monster In Paris' below.