We here at MummyPages have been looking forward to this movie for a very long time. While we loved Shrek, Donkey and the gang, Puss was definitely our favourite character and so we cannot wait to see him star in his very own movie, PUSS IN BOOTS.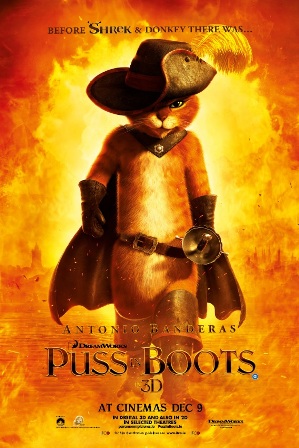 Long before he even met Shrek, the notorious fighter, lover and outlaw Puss in Boots becomes a hero when he sets off on an adventure with the tough and street smart Kitty Softpaws and the mastermind Humpty Dumpty to save his town. This is the true story of The Cat, The Myth, The Legend…The Boots.
PUSS IN BOOTS is at cinemas everywhere December 9th - Cert G. Check out the trailer below.
Puss In Boots © 2011 DreamWorks Animation LLC. All Rights Reserved.