The Xbox Kinect was brought on to the market by Microsoft to, in their own words, 'revolutionize the way you play games and how you experience entertainment. But along the way, people started using Kinect in ways we never imagined. From helping children with autism, to helping doctors in the operating room, people are taking Kinect beyond games. And that's what we call the Kinect Effect'.
From a games and entertainment perspective, the key difference with this console is the fact that it has a motion sensor rather than a controller. Kinect uses a motion sensor that tracks your entire body, so when you play it uses every aspect of your body arms, legs, knees, waist hips etc. As you play, the console creates a digital skeleton of you based on depth data so it captures all your moves and puts you in the game. Kinect ID remembers who you are by collecting physical data that's stored in your profile – so when you play again, it will know it's you – which makes it easy to jump in whenever you want.
With a wealth of gamers having grown up playing a game with a controller the initial response to this new console was one of trepidation, questioning whether it would work or not, and how difficult it would be to operate. However, these were groundless concerns: setting up the Kinect is a very simple operation, as it effectively sets itself up in the space that it has (although you're not limited that space and you can change it anytime you want or bring it to a friends house - it is literally plug and play). Ideally it's good to have room of about 5-8 feet from the TV – but even without this space, as long as there is no obstruction between you and the console, it works perfectly well.
A popular game with children (young and old) is the Kinectimals, which allows players interact with virtual
animals. It starts off at Fur Town where you choose your pet from the 5 available - a cute lion, cheetah, tiger, panther or leopard cub. As the game progresses more cubs (up to eleven) become available. The more recent games have added bear cubs.
The player is then tasked with feeding and taking care of their animal and teaching them tricks or guiding the animal through an obstacle course. This is great entertainment for the kids who are bemused by the apparent live cub in the TV.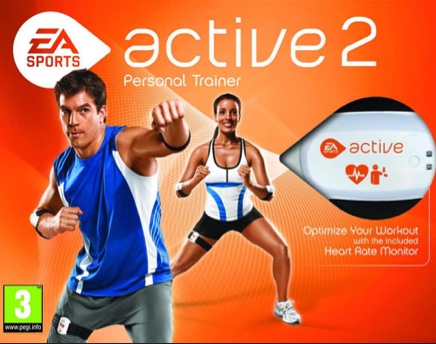 From an adult perspective EA's Sports Active 2 was an entirely different ball game that really showcases how the system can follow your movements quite accurately. The game is basically an advanced training simulator disguised as a game, complete with heart rate monitor to tell you when you're cheating, and even a month long training session that rewards you with you being in better shape and fitter if you stick it out for the month.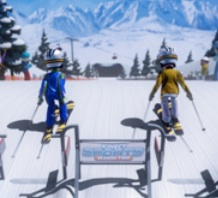 Alternatively, there is Kinect Sports 2, which brings the Kinect system into its own, with players getting involved in skiing, baseball, darts, golf and American football and many more. This is a fantastic addition to any party or family gathering and is the type of game that will keep everyone occupied and having fun, granny included. And with multiplayer ability it allows everyone the opportunity to get involved - jumping up and down has never been so much fun, who knew playing video games being such a workout.