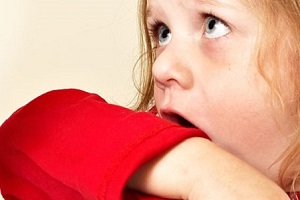 Whooping cough, also known as pertussis, is common enough in young children, and gets its name from the 'whoop' sound that occurs after coughing.
Scary enough for parents to have to witness, your little one should recover within a month with treatment.
1. Early symptoms
Whooping cough happens in stages, with symptoms generally starting off quite mild, gradually getting worse before they get better.
While many of the early symptoms are similar to the common cold, they usually last for about a week before getting worse, so it is important you keep a close eye on the following:
Sore throat
Sneezing
Irritating cough
Raised temperature
Runny nose
2. The middle stage
During this stage, which is also known as the paroxysmal stage, you will notice your child getting a lot worse as they develop a more phlegm-filled cough. The following symptoms will typically start about a week after they are showing signs of a general cold:
Intense coughing, at least 12 times a day, that brings up phlegm
Vomiting after a series of coughing
A red face after coughing
Exhaustion from coughing
A cough that lasts more than one minute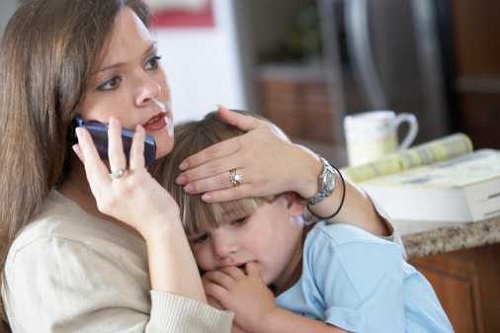 3. How long will it last?
Stage one typically lasts for about a week followed by stage two which can last up to one month, even with treatment.
4. Dangers to be aware of:
Young children can gag or stop breathing for a few seconds after coughing, and may even become a little blue in the face. And while this is usually worse than it looks, it is important you call your GP.
Babies and children are most likely to develop complications, such as:
Nose bleed
Sore ribs
Ulcers in the mouth
Hernia
Weight loss
Difficulty with breathing
Pneumonia
Dehydration
Seizures
5. When to call a doctor?
You should always call a doctor if you are worried or unsure, but particularly if any of the following happen:
Your child experiences breathing difficulties
Your child suffers from a seizure
Your baby is under six months of age