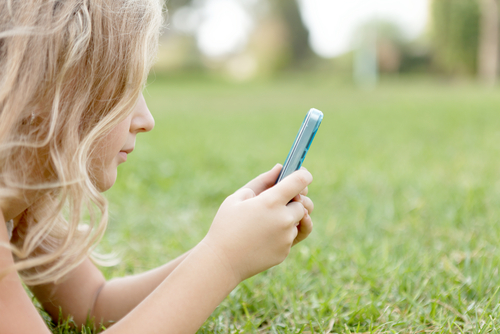 Mums know that too much TV or internet time is not good for their children; however, with the increase in handheld devices including smart phones, tablets and electronic video games, kids now have easier access to both of these.
Here are six reasons why you shouldn't allow your under 12 have a handheld device
Weight problems
Unfortunately, the number of overweight children is on the rise and many experts have put it down to the increase use of TV and video games. While you may not seem like a big problem for them now, obesity has huge implications for their adult life including diabetes, high blood pressure, stroke, heart attack and a shorter life expectancy.
Brain development issues
Overexposure to technology can bring about numerous behavioural problems in your youngster including attention deficit, cognitive delays, impulsive actions and a lack of control such as tantrums. The brain's development is determined by environmental stimulus and continues to develop rapidly right up to the age of 21.
Increased aggression
Unfortunately, children are becoming more exposed to physical and sexual violence via the internet and video games. This has led to an increased number of children exhibiting uncontrolled aggression.
Attention deficit
Watching high speed media can cause your child to experience a decrease in concentration and memory. This is turn leads to them not being able to listen properly at school and if they can't listen they won't learn.
Mental problems
Technology has been linked to rising rates of childhood depression, anxiety, attention deficit and problematic childhood behaviour.
Sleep deprivation
Many children are allowed to have some form of technology in their bedroom be it a television or smartphone. Unfortunately, this can lead to an increase in sleep deprivation which can impact in their school and social life.
According to the American Academy of Paediatrics and the Canadian Society of Paediatrics, kids under two should not be exposed to technology, those aged between three and five should be restricted to one hour a day and older kids should only have about two hours a day.
Unfortunately, banning them completely from technology can be a hugely difficult task; however, while it is a familiar sight to see kids as young as two picking up a smartphone or tablet without any problem their usage needs to be reduced as much as possible.