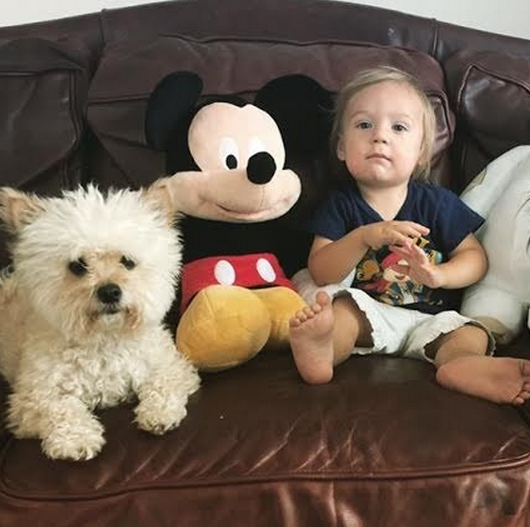 We all know that a dog is considered mans' best friend, and this little boy has proven just how true this statement is.
When 14-month-old Oliver was playing in his little red toy convertible recently, the family's six-year-old Maltese Chihuahua mix decided to take over the wheel and bring the youngster for a quick spin.
Admitting that her son was at first a little confused, his mum, Jessica, told Buzzfeed News that he eventually just went with it, snuggling and petting her to show his approval.
Revealing that 'dog' was her son's first word, Jessica added that Daisy is Oliver's best friend: "She just loves him and wants to be with him all the time, and he feels the same way."
Explaining exactly how little Daisy managed to take the youngster for a drive, the mum added that the car can be operated by the wheel and a remote control, which Jessica had in her hand. So when the dog went left she turned the remote right before allowing Daisy take control again.
Check out the video below, it's the cutest thing we've seen all day!