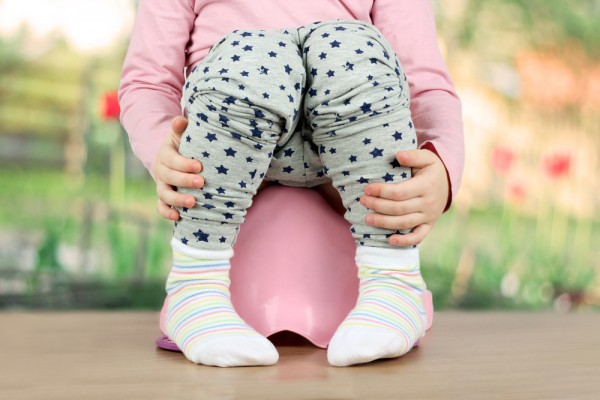 Have you reached that stage where you can't deal with the nappies any longer? Is your child having trouble adapting to potty-life?
It might sound odd, but this toilet-training hack can really work!
We decided to take the nappy off last summer while we had some time off. It didn't work immediately, which was surprising because it was my daughter's idea. She was a big girl and wanted knickers. I think she underestimated the dedication it would take to break the 2-and-a-half-year habit of peeing freely.
We almost decided to leave it until she was older, when my mum came in with new knickers in a glittery packet. After realising that Anna and Elsa were printed on the front, she formed a bond with her underwear.
'I promise, I will not wee on you' she told the Frozen images each morning.
Bizarre, I know- but it worked! Practical as well as hilarious.
From Bob the Builder to Paw Patrol, if you choose whatever is the latest obsession, your child might actually see potty-training as a game, making it a positive and entertaining experience!
Good luck mums!