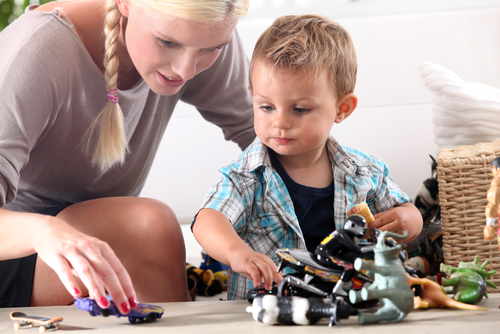 Getting an au pair is a great way to keep childcare costs down. They are usually aged between 18 and 30 and are in their host country to learn English and experience a new culture. They can help you get your little one dressed and off to preschool if you have to go to work and will collect and mind them until you come home.
However, like any other childminding facility, it can take your toddler a bit of time to get used to their new minder, but it is possible with these five handy tips.
Slowly introduce them to each other
Don't just assume your toddler will immediately get on with their new minder, it will take a bit of time. To make it easier, gradually introduce them, starting with your little one being minded for an hour or two so they can get to know each other.
Be positive about the experience
Before the au pair arrives be excited and upbeat about them coming. Your little one will feed off your own anxiety so be positive. Talk about the fun they are going to have together, like going to the park or on outings and how nice they are. Avoid saying things like 'I wish I didn't have to go to work' as your youngster will associate the au pair with mummy leaving and might grow resentful towards them.
Talk about what you are doing
Talk to your youngster about getting an au pair from the moment you have decided that you are. This way they can prepare themselves for the change and it won't just suddenly happen overnight. Again be positive and upbeat about the experience.
It will take a bit of getting used to, especially if you have been minding your little one since birth or they were in a crèche. Don't expect miracles for the first few weeks, they won't happen. You need to be realistic - your toddler is going to have days where they don't want their minder around and days when they won't want you either. Let them have their moments and just be there for them.
Have family fun with minder
Go on a family outing together to give everyone a chance to get to know the new person who will be in your lives. Not only will it give you an opportunity to see what they are like with your toddler, it will also mean your son or daughter will be able to get to know them safe in the knowledge that you are still there.