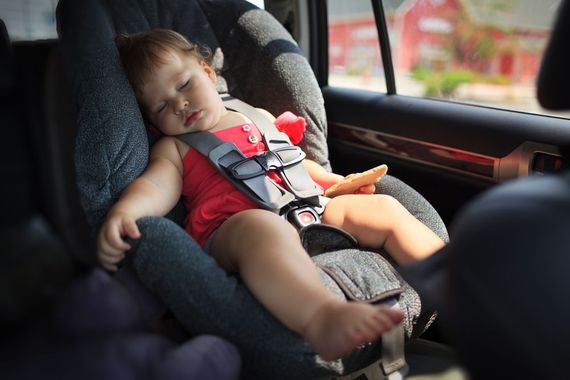 EU law states that all children must travel in a child seat, booster seat or booster cushion while in a car. It is the responsibility of the driver to ensure that all passengers are using seatbelts and where applicable constrained in an appropriate car seat, booster seat or booster cushion.
Ensuring a child is properly constrained in a child car set can reduce injuries by 90-95% for rear facing seats and 60% for forward facing seats.
For cars and goods vehicles including MPV AND SUVs:
Children under 3 are only permitted to travel in cars or goods vehicles if they are fitted with the appropriate child restraint. The only exception to this rule is taxis.
Children aged between 3 and 12 must use an appropriate child restraint in cars or goods vehicles that are fitted with safety belts. If the car or goods vehicle is not fitted with safety belts, they must sit in the back seat.
Rear facing car seats must not be fitted in front passenger seats with an active airbag.
For buses:
If travelling on a bus, children between 3 and 12 are required to use safety belts if available.
If seatbelts are fitted, bus drivers are required by law to tell passengers it is the law to wear them.
What are the exceptions?
Taxis, hackneys and limousines are not required to have every kind of child restraints available.
A child aged 3 and over can be fitted with a seatbelt while travelling in a car or goods vehicle if there is no room for a child car seat, provided they are seated in the back seat.
If it is not possible for your child to travel in the back seat of your vehicle, it is permitted for them to be seated in the front passenger seat providing they are securely fastened with the restraints appropriate for their weight class.