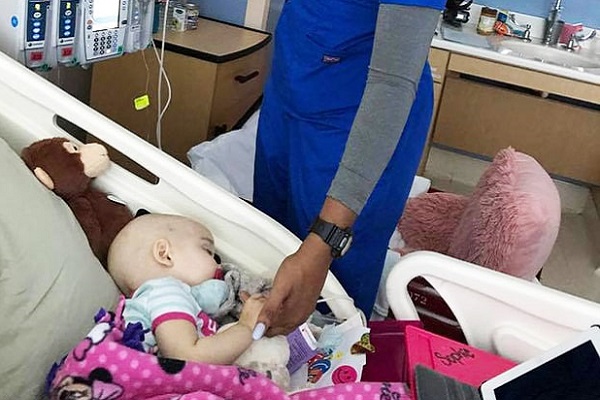 Shelby Skiles has written the most moving letter to the nurses and nurse technicians who look after her young daughter Sophie, who was diagnosed with T-cell lymphoma when she was two-years-old.
The young girl is currently being treated at Children's Medical Center in Dallas, where she has been fighting cancer for four months.
Thankfully the staff have gone above and beyond to make young Sophie feel calm and comfortable, despite her diagnosis.
Her mum wanted to express her deepest gratitude to the kind-hearted staff so she wrote an adoring letter on the Sophie The Brave Facebook page, where she posts updates about her daughter's cancer battle.
The mum penned the touching letter as a way of saying thank you to the nurses, "You try so many ways to ease her fears and win her over. You say 'No owies' and 'I'm sorry' more times in one day than most people say, 'thank you'.
The mum admitted that she knew just how hard the nurses worked. She noticed them carrying machines in and out of different wards, she appreciated how careful they were during night time routines. She appreciated their gentle approach and the comforting gestures, "I see you stroke her little bald head and tuck her covers around her tightly."
The mum admired their strength, even in the darkest moments they were there to lend a shoulder to cry on, "I see you holding the crying mom that got bad news."
Shelby thanked the nurses who gave up their own lives to take care of others. She told them that their sacrifices don't go unnoticed, "You put aside what's happening in your life for 12 hours straight to care for very sick and something's dying children. You go into each room with a smile no matter what's happening in there."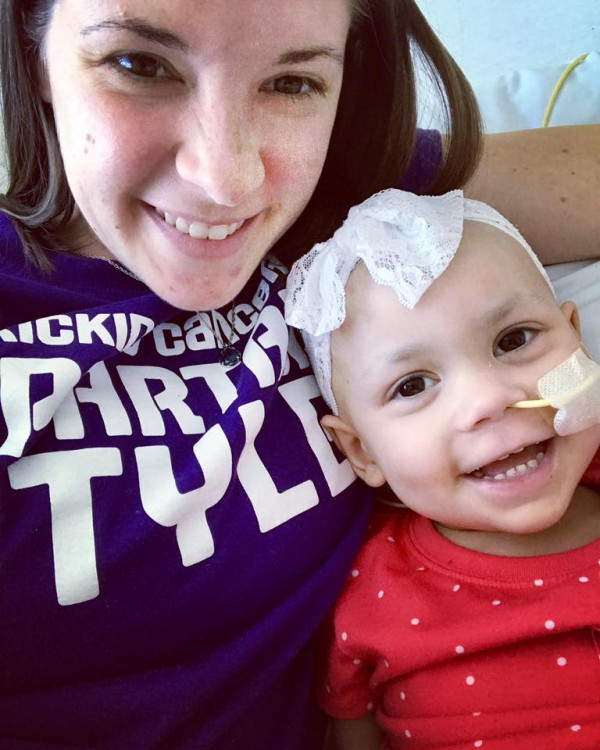 Every single moment they spent with Sophie and her mum meant a lot, "You check on me as often as you check on her. You sit and listen to me ramble for 10 minutes even though your phone is buzzing and your to-do list is a mile long."
She praised the nurses who remained upbeat despite the daily traumas they faced, " I see you hold tiny hands, change dirty sheets, translate medical talk for parents, and wipe your eyes coming out of a particularly hard room."
She explained that nurses mean the world to them, "Our children wouldn't get what they need without you. Moms like me wouldn't feel sane or heard without you. You save our babies and we couldn't do this without you."