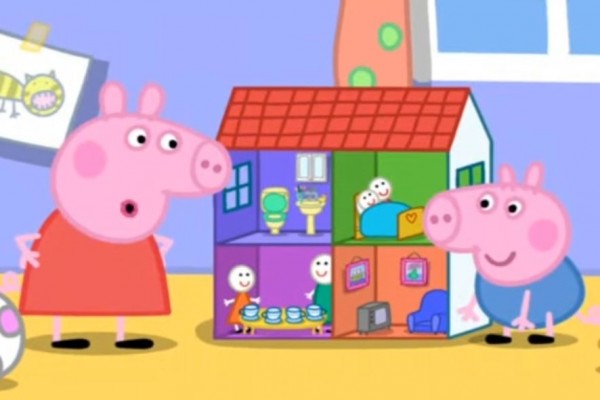 She may be the pink-snouted princess of our children's hearts, but gosh, does Peppa Pig get into a lot of trouble!
The latest controversy surrounding the much-loved cartoon character centres upon an old episode of the show, in which children are advised not to be afraid of spiders.
Of course, while this is all well and good for those of us who come across sweet little money-spiders in our bathrooms, this isn't the case for our neighbours in Australia!
In the episode in question, Peppa's brother George finds a spider in the bathroom sink. The show narrator informs us that George wants the spider 'to be his friend', and that the pair 'like' each other.
When George places the spider in Peppa's dollhouse, however, it's a totally different story! The poor mite screams and runs away, afraid of the creepy-crawly.
It's at this point that Dad explains: "There's no need to be afraid, Peppa. Spiders are very, very small, and they can't hurt you."
Of course, this isn't the case in other countries – Australia, in particular – where spiders are massive and can kill with their bite.
The episode initially caused controversy back in 2012, and was subsequently pulled from Australian TV. It slipped through the cracks last month though, being aired once again on Nick Jr.
A Sydney-based mum who watched the episode was left concerned by the lesson being taught by Peppa and her family, and she proceeded to file a complaint with broadcaster Foxtel.
As a result, Nickelodeon Australia has made the decision to pull the episode entirely from its catalogue.
"Nick Jr. prides itself in creating a safe environment for its audience, and bases all programming decisions upon internal guidelines in accordance with all Australian regulatory and legal obligations," a statement read.
"While the episode does meet our criteria, after careful consideration we have made the programming decision to remove it from the Nick Jr. rotation."
Have you ever seen the episode in question? Do you have a message for the Peppa Pig creators? Let us know!