When children are diagnosed with a disability or special need, parents must adjust to a different life than they pictured with their children. Although the medical provider may explain their child's disability at the time of diagnosis, a lot of this information is lost as parents make this emotional adjustment. It is important, however, for parents to become experts on their children's disabilities because they are responsible for managing their children's conditions and helping them reach their potential.
Here are three reasons you need to become an expert on your child's condition.
1. To educate the educators
Many teachers have limited knowledge or experience dealing with children who have special needs. Even teachers with experience do not know children as well as their parents do. Every child is different, and even children with the same diagnosis are affected differently. Parents must act as resources for their children's teachers.
When your child has a new teacher, meet with the teacher and explain how the condition affects your child. Tell the teacher what works for your child. Give the teacher guidance on how to handle your child's specific issues. If your child has meltdowns, tell the teacher what triggers the meltdowns. Explain techniques the teacher can use to calm your child during a meltdown. Write out a list of tips for your child's teachers, so they have something to refer to throughout the year.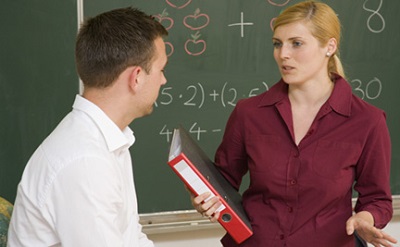 2. To get the appropriate educational supports
Parents want their children to reach their academic potential. For children with special needs, this means having proper support in school.
Even if your child's school or doctor recommends that your child has a full-time Special Needs Assistant (SNA), your Special Educational Needs Organiser (SENO) can over-rule this recommendation. Therefore, if your child needs help from a learning support teacher, resource teacher, or SNA; you must advocate for the type and amount of support your child receives. Understanding your child's special needs is crucial to your ability to advocate for your children.
3. Educating the experts
Your children's medical experts are just that – experts on the medical aspects of your children's special needs. Many are unaware of the criteria children must meet to qualify for supports, such as resource time or an SNA. This becomes a problem when a SENO asks for an updated report on your child, to justify allocating special resources to him or her. Parents must combine knowledge of their child's condition with the requirements of the Department of Education to help their child's medical experts. So, when you need a report from your child's doctor for your SENO, speak with your child's medical provider. Explain the criteria your child must meet and the issues the doctor's report must cover.