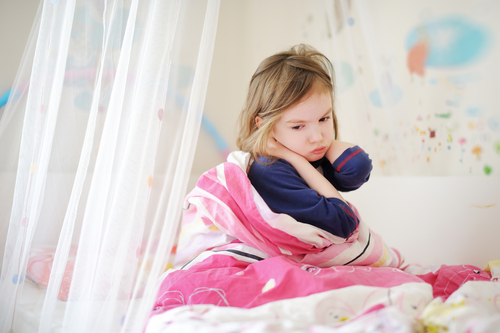 There's no exact "right time" to transition your little one from their cot to a "big bed", and is usually something your little one will let you know when they're ready. But when that time eventually comes, here are some great tips to make that transition from a cot to a new bed, a smooth one.
Signs
It can vary for each child, but your toddler will usually be the first to give indications that they're ready to move on from their cot. Most of the time it begins with your tot crawling out of their bed when they're ready to get up in the morning, so for their own safety and your own piece of mind, it might be time to invest in a bed. 18 months is the average age for most tots to leave their cots but this again can depend on your own child.
Toddler beds
If you can afford it, toddler beds can be a great stepping stone for your little one, especially enabling them eventually to move on to a bigger bed. There is a likelihood that your little one may accidently roll out of their bed while they are asleep. If that's the case make sure to have a bed guard for your little one to protect them initially whilst getting used to their new bed and as another precaution, make sure to have pillows on the ground in case they do fall out of the bed.
Choice
Your little one loves routine so probably won't love their new bed initially. So another way to make the transition easier for them is by having their new bed and cot in the room at the same time. Give them the choice of trying out their new bed and if they don't feel ready they can return to the comfort of their old cot.
Test trial
It might be a good idea just to let your little one to test out their new bed initially by either having daytime nap, rather than placing them straight away for sleep. This will make the transition a gradual one, but easier on your little one in the long run.
Big deal
It can be a good idea to make a big deal of the move, as your tot's first bed is a big deal. It can be a good idea to highlight how big your little one has become now and how they're ready to move on to their own bed. Take them with you when you're buying new bedding and let them purchase some sleep-related accessories to get them excited about their new bed. If they feel a part of the process they won't find the move as daunting.