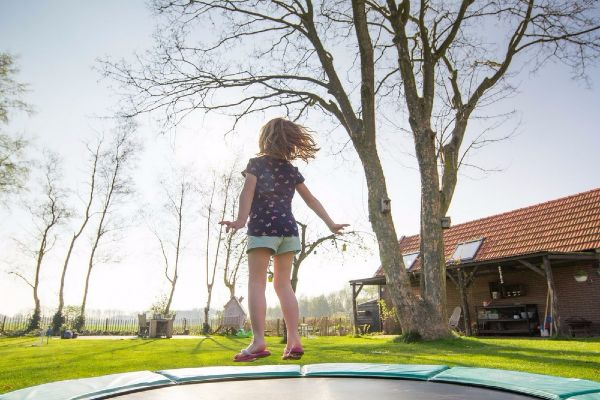 A young family's day out at an indoor trampoline park turned into a nightmare after their three-year-old son fell and sustained a horrific injury.
Mum Kait Hill explains that her son Colton was jumping around having fun when he fell and broke his femur.
When they got to the hospital, an orthopaedic surgeon informed them that trampolines pose a serious risk to young children under the age of six.
The surgeon explained that children under six should never use a trampoline because their bones are fragile and cannot withstand the repetitive pressure of jumping.
A shocked and upset Kait revealed: "We had no idea and were shocked to find this out from our paediatric orthopaedic surgeon during Colton's hospital stay.
Poor little Colton is now confined to a hip spica cast for the next six weeks while he recovers.
Kait had deliberated over the previous twelve days whether to post her experience online to warn others or not, but she came to the conclusion that she didn't want the same scenario to happen for other families, who simply did not know.

In a heartbreaking post with a photo of little Colton crying in his cast, she wrote: "Our lives have been turned upside down since Colton's accident and every day is a struggle for his sweet three-year-old self as he adjusts to life in a hip spica cast for the next six weeks.

"We share this with you today to spread awareness that these facilities are specifically advertising for Toddler Time, when in fact toddlers should be nowhere near trampolines.
"We hope by sharing his story it will prevent a child and their family from experiencing the trauma and heartbreak associated with trampoline injuries in young children. Please help us by sharing this story."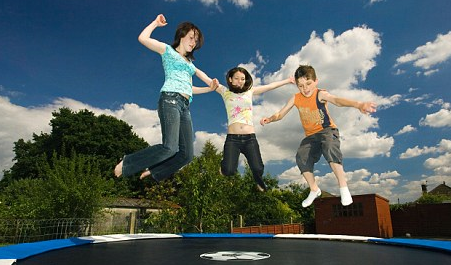 She added an update shortly afterwards, saying: "We are overwhelmed by the love and support from everyone. We did want to make one thing clear...we were NOT bouncing in the same square as Colton when the injury occurred. We were in the squares right next to him."
We are so upset for this poor little boy and his family, having to go through such a horrible ordeal.
With the summer holidays in full swing, it's wise to heed Kait's warning and keep younger children away from trampolines. They may not be very happy, but when it comes to broken bones, prevention is better than cure.