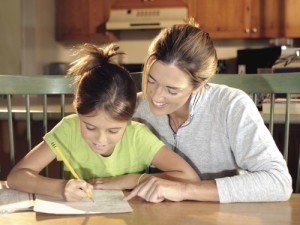 As children settle into their back to school routines, parents often notice that school is not going smoothly for their children. If your child has problems at school, it is important to investigate this matter quickly. The sooner you identify the problem, the sooner you can take steps to eliminate it or get your child the support they need.
First, speak with your child. Then, speak with your child's teacher about their life at school. Use this information to determine whether your child's problems are academic, emotional or behavioural. If your child's problems are academic, find out whether the problem is limited to one or more subjects. If your child struggles with emotional and/or behavioural problems, ask her teacher about any triggers for these problems.
You want to find out if your child's problem is self-limiting or a sign of a learning difficulty. For example, if understanding history lessons is difficult for your child, they may need extra help with this subject. If your child has writing problems in all subjects, further investigation is needed.
When your child has difficulties at school, it is essential that you rule out possible physical causes. Bring your child to your GP to check for physical problems. In addition, get your child's hearing and vision tested.
If you think your child has a disability, you have several options. If your child was born after 1 June 2002, one option is to request an Assessment of Need under the Disability Act (2005). This assessment examines all of your child's disability related needs. To apply for an Assessment of Need, contact your local Assessment Officer.
The HSE's website describes the Assessment of Need
process
and lists the
Assessment Officers
for different areas.
The Assessment of Need may take several months to complete. When complete, you will get an Assessment Report and a Service Statement. The Assessment Report describes all of your child's needs and the services required to meet their needs. The Service Statement explains the services and supports that your child will actually receive. If you are unhappy with the Assessment of Need, an appeal is allowed under certain circumstance. The HSE's website describes the ground for appeals and the
appeals process
.
The National Educational Psychological Service (NEPS) is another source of support for struggling children. Schools, not parents, request help from NEPS. NEPS provides teachers and schools with resources to help struggling students. If a student is not progressing despite the school's efforts, a NEPS psychologist provides direct intervention. Talk to your school principal if you think your child needs help from NEPS.
Private assessments and therapies are the last option for parents. Parents often choose an educational psychologist to assess their child and make recommendations. Because of the demand for both occupational therapy and speech and language therapy, waiting periods are common even in the private sector.
Sometimes accepting that your child has a disability is difficult. But, your child's future depends on you. Remember that children with disabilities have successful and fulfilling lives. If you suspect your child has a learning disability, get it investigated as soon as you can.