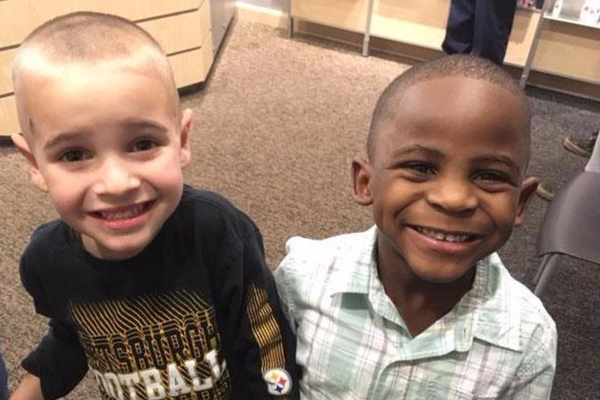 Remember having a best friend when you were little and wanting to be just like them?
These best buds are about to restore your faith in humanity.
Jax Rosebush, aged four, asked his mum if he could get a close-cropped hairstyle just like his best friend Reddy Weldon, aged five.
The reasoning behind this? He wanted to confuse their teacher.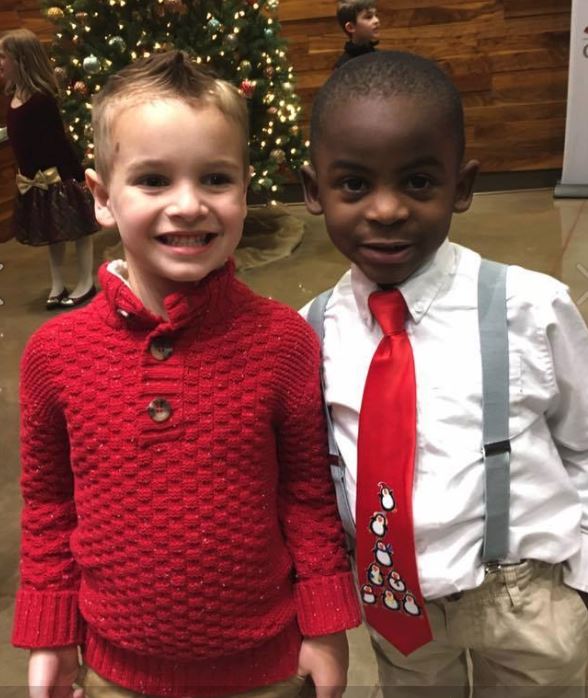 "He said he couldn't wait to go to school on Monday with his hair like Reddy's so that his teacher wouldn't be able to tell them apart," his mum Lydia Rosebush explained.
Jax's mum shared the story on Facebook because she was amazed by the fact that Jax never comments on Reddy's skin colour as being different to his own.
"If this isn't proof that hate and prejudice is something that is taught I don't know what is," she said.
"The only difference Jax sees in the two of them is their hair."
Originally Lydia said no to the extreme cut but after seeing how many people were touched by the story, she decided to allow it.
Little Jax got his haircut and he was thrilled to bits with it.
And best of all, when he went back to school, his teacher got in on the boys' cute prank and pretended not to know which was which.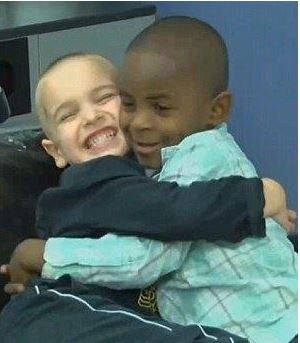 What's even more amazing is the two boys only met through chance, Reddy was adopted from Africa at age two by a white family.
Reddy's dad Kevin told KSLA: "My son does not look like me... but we are family all the same."
"It's really cool to see that move on from our family right into his relationships with his friends.
"There's an innocence children have that sometimes we lose. If we could get some of that back, I think it would be amazing."